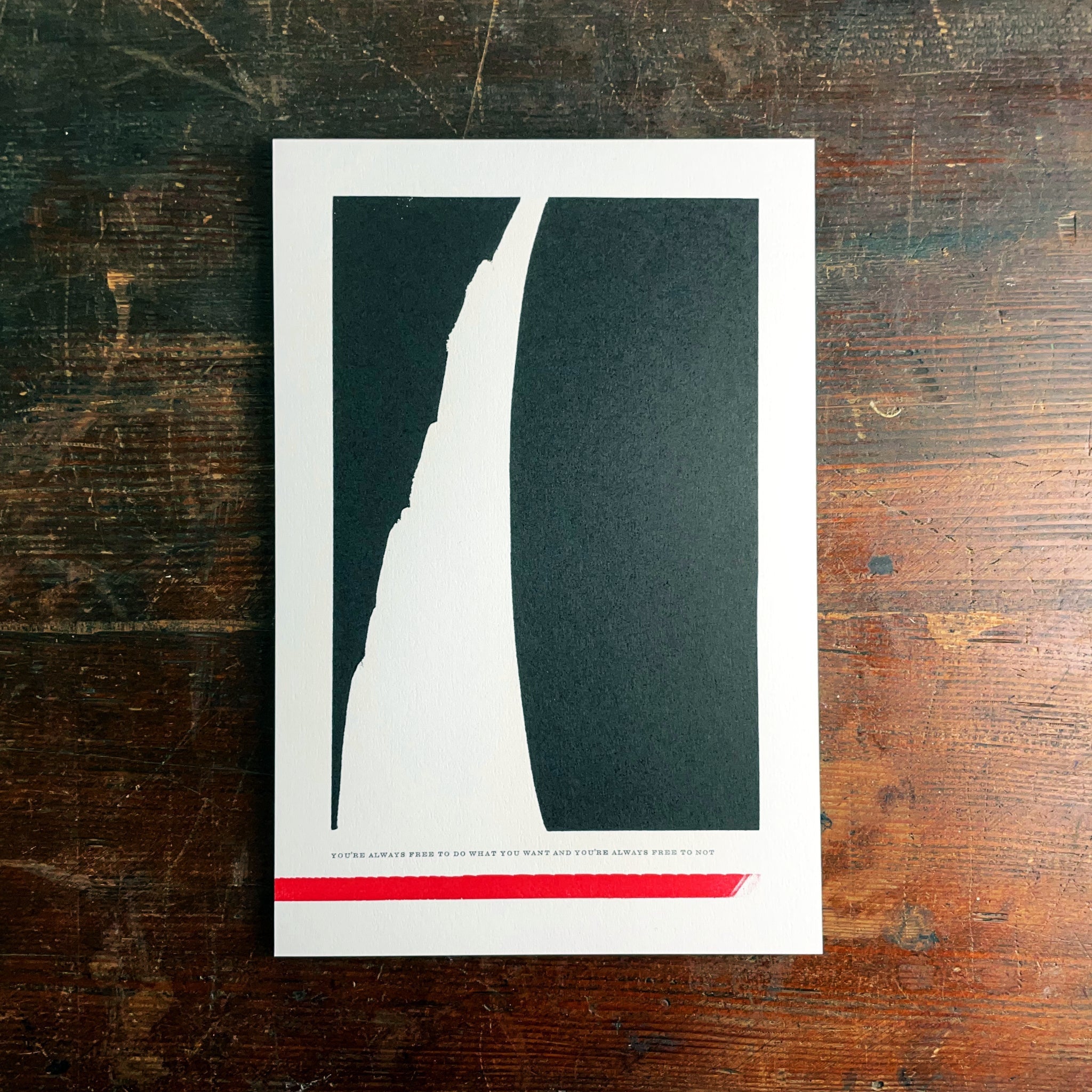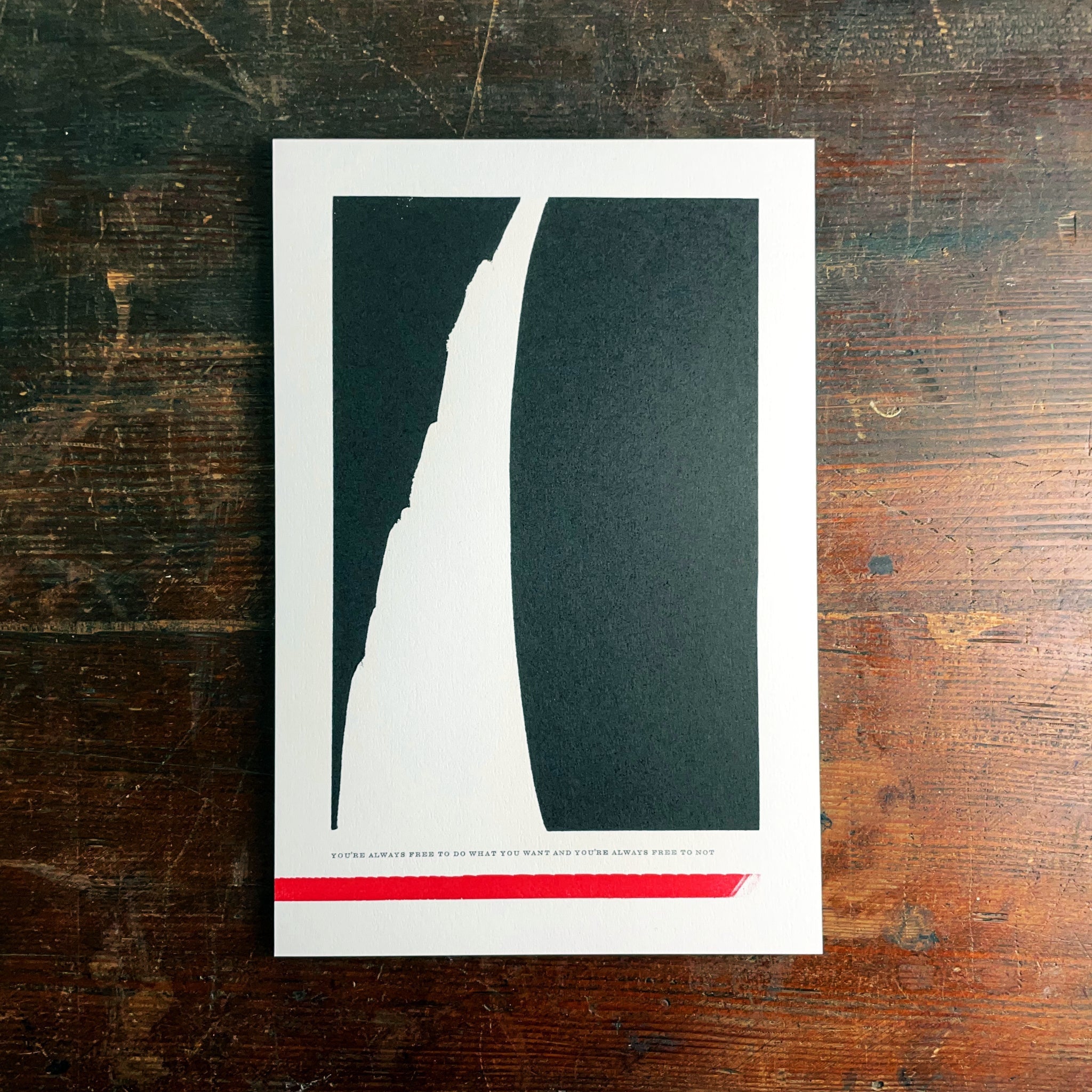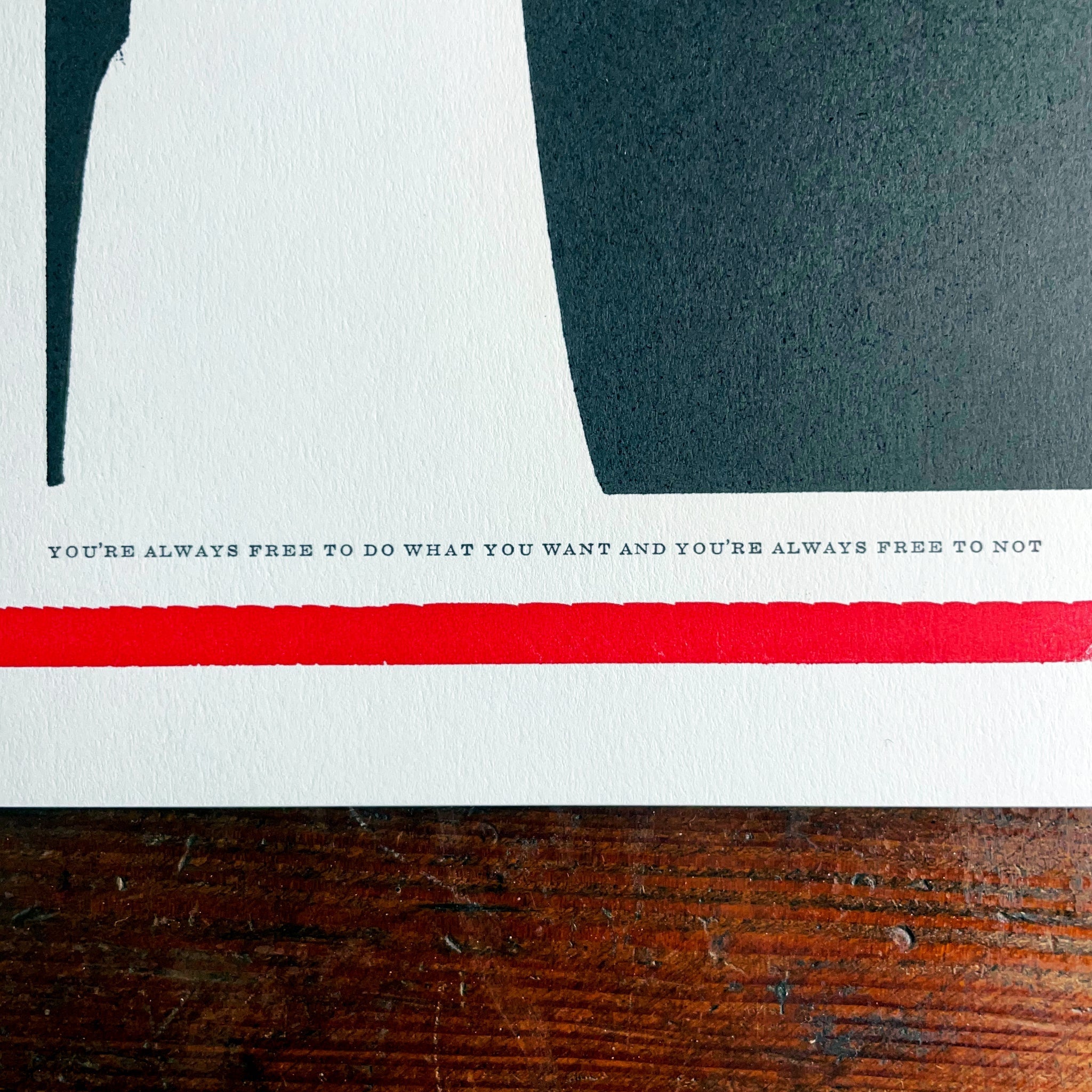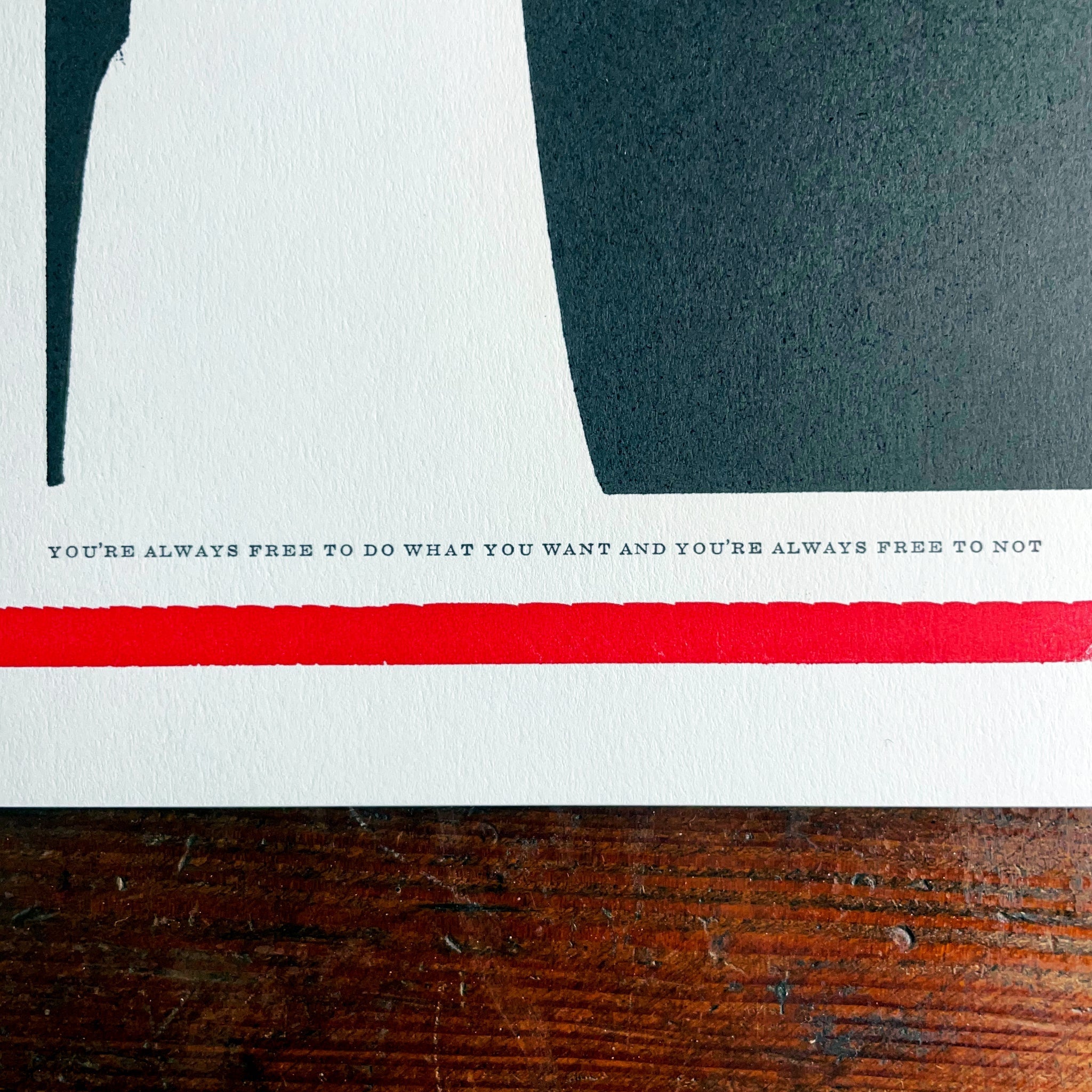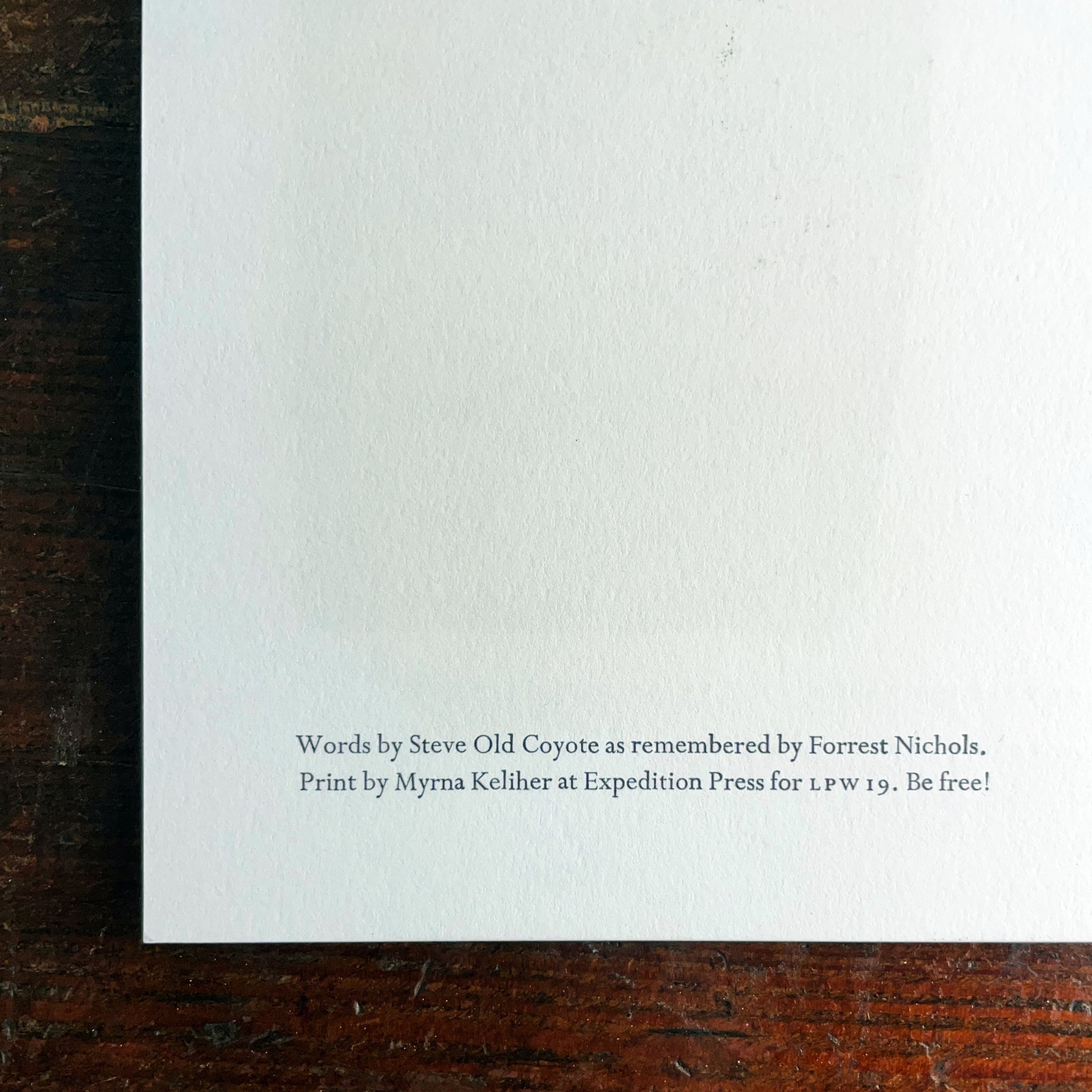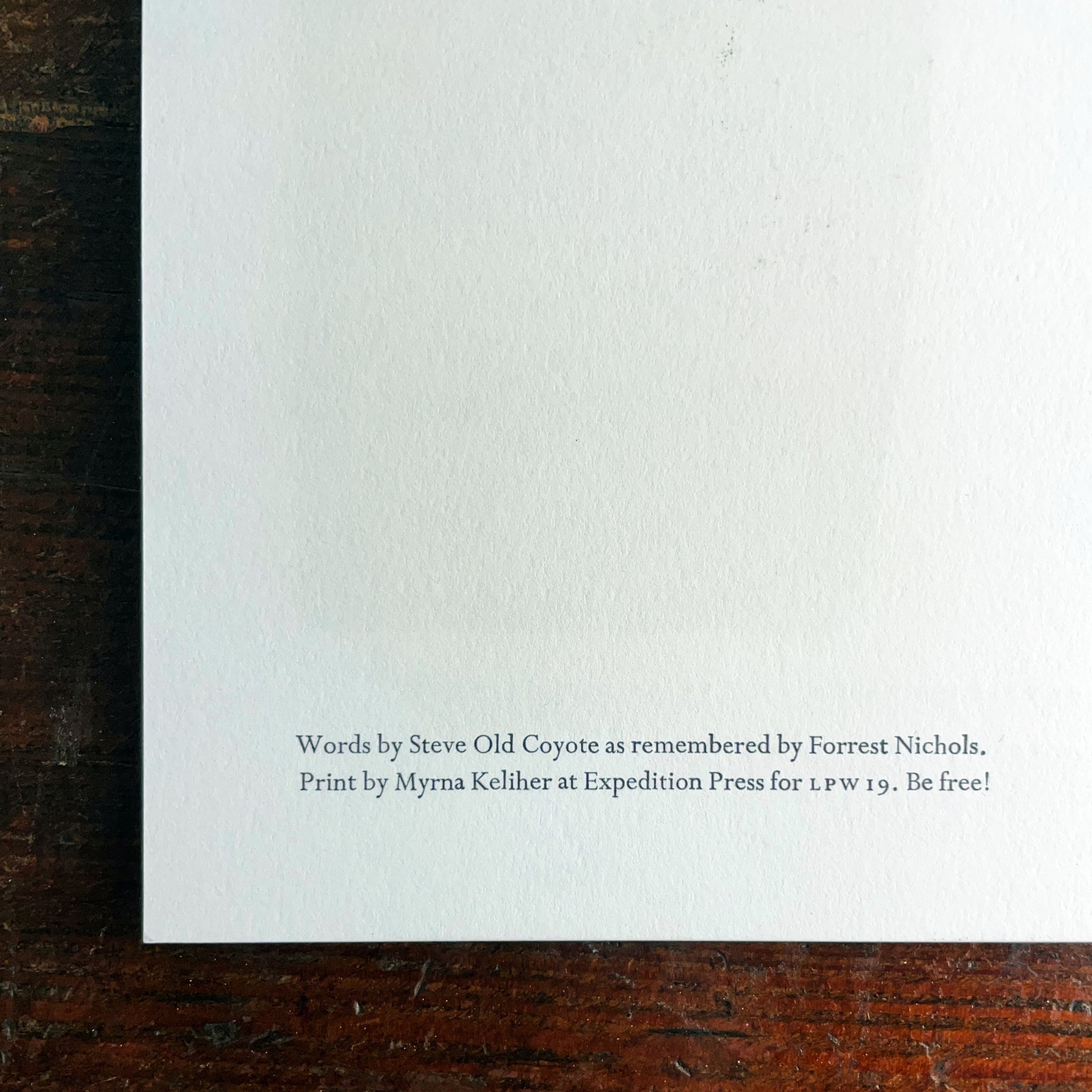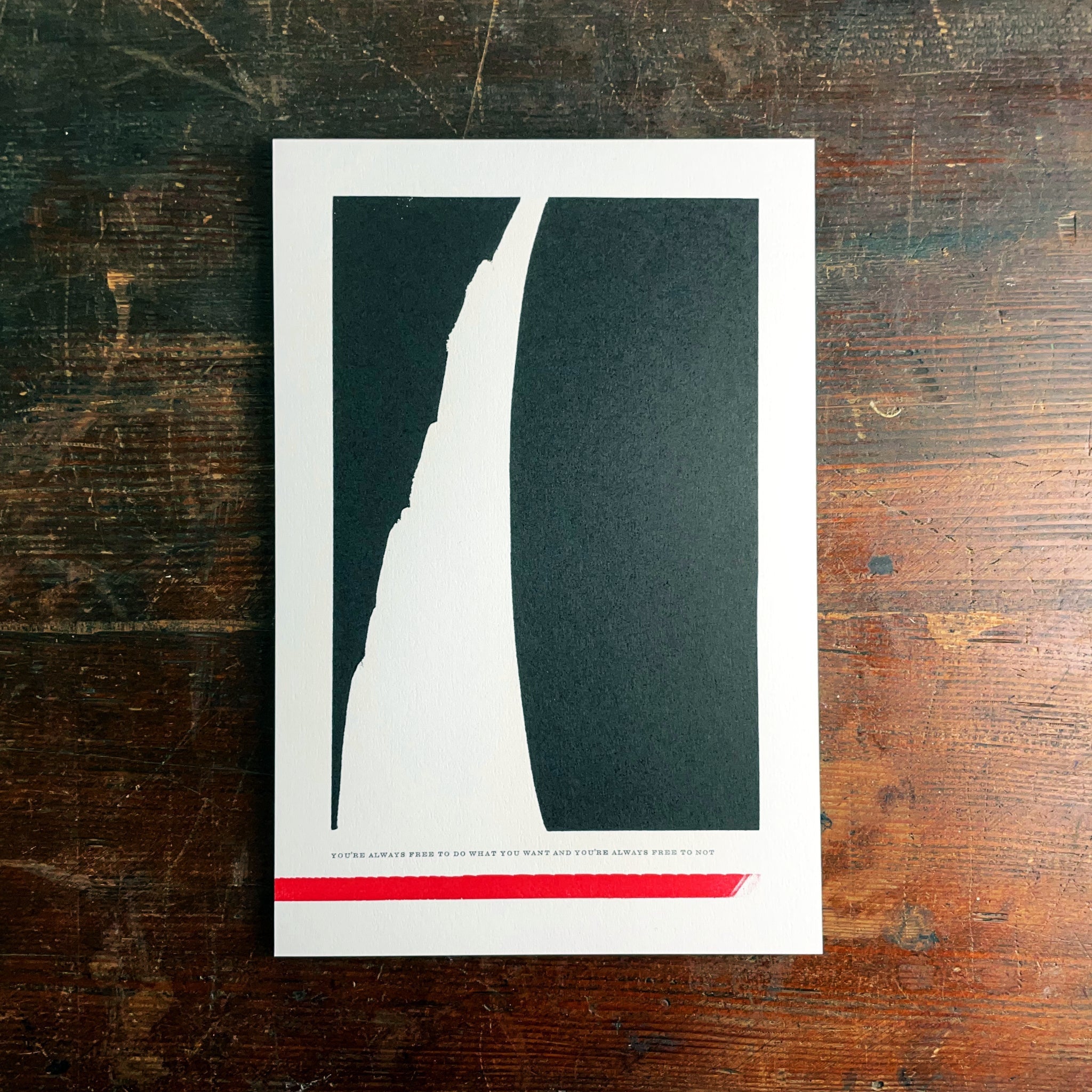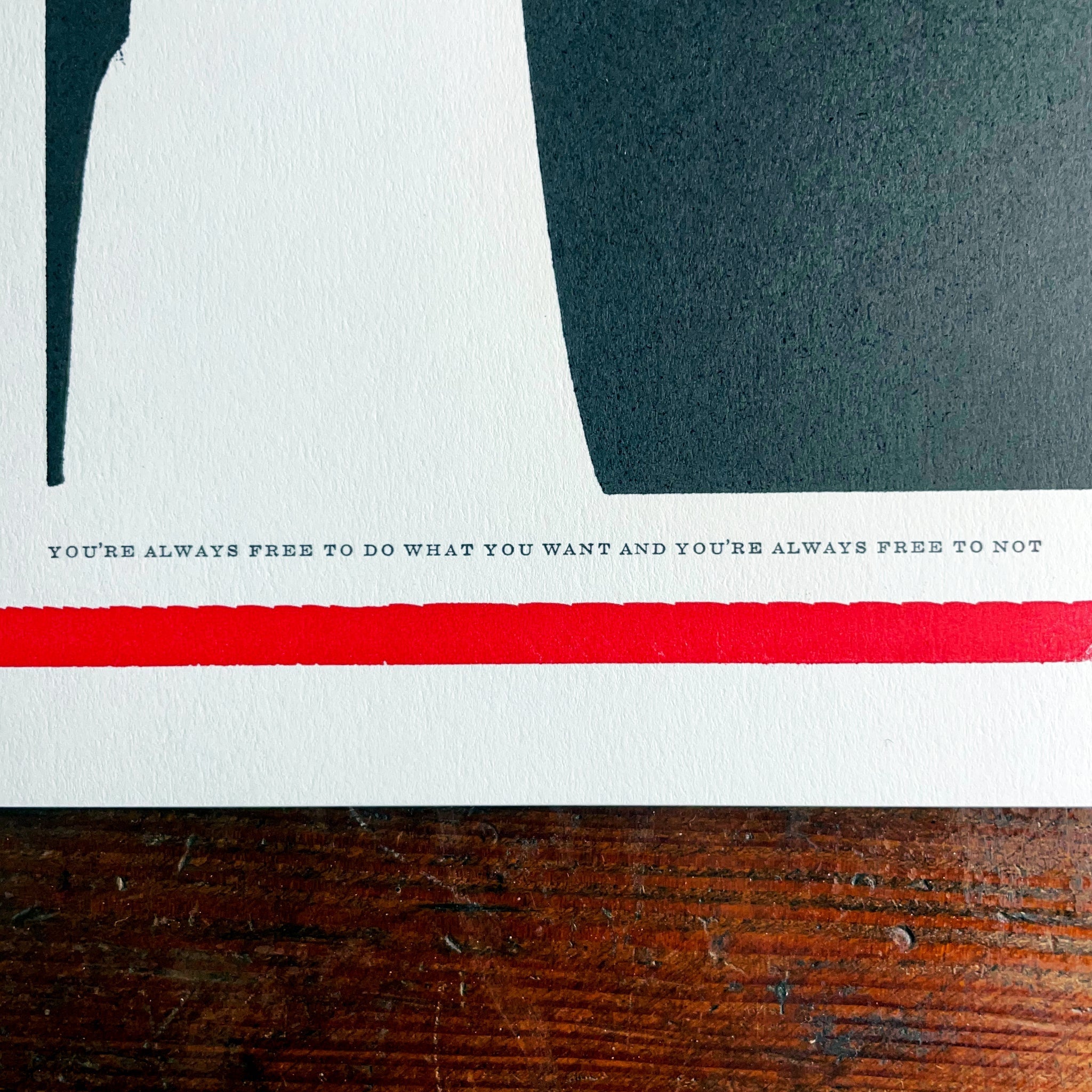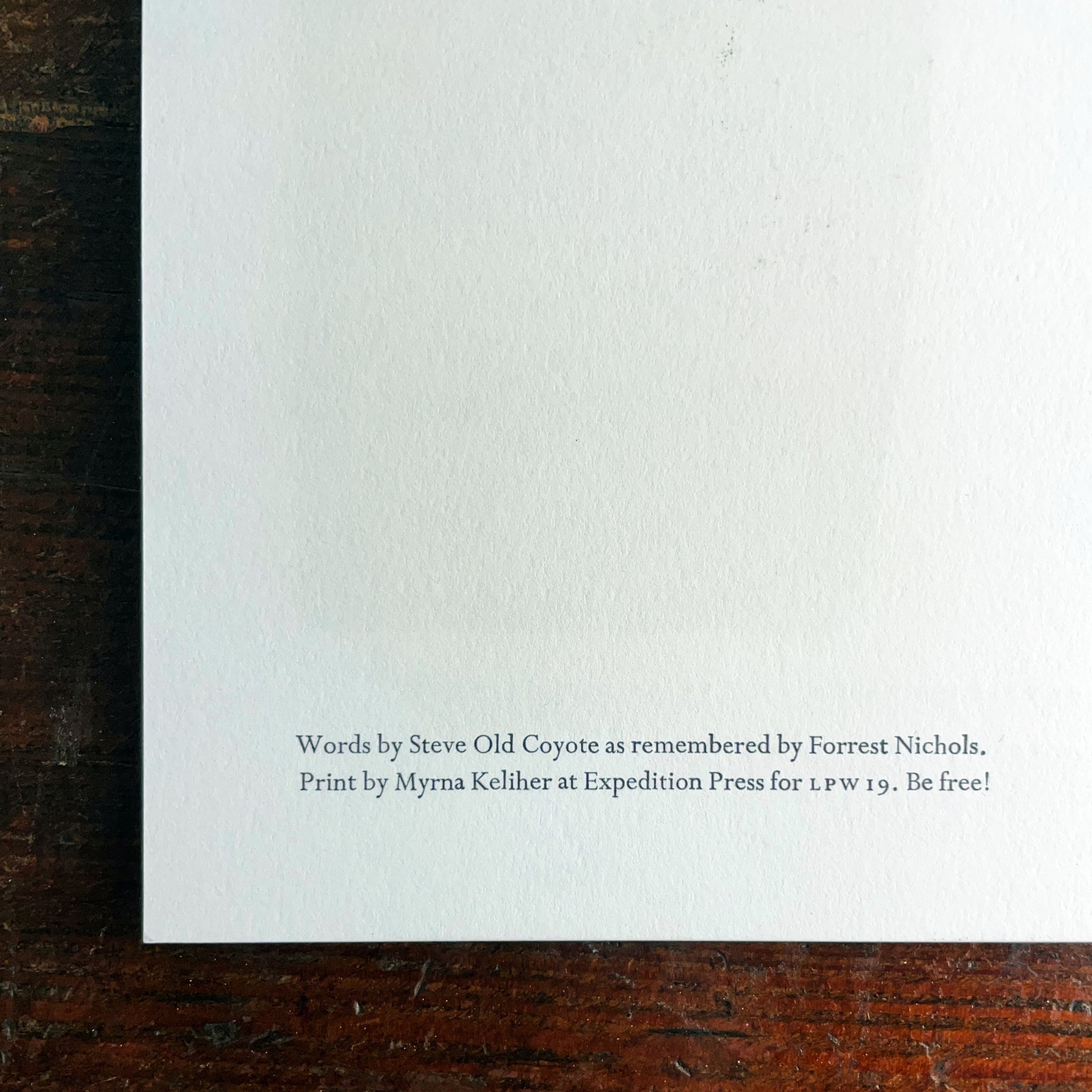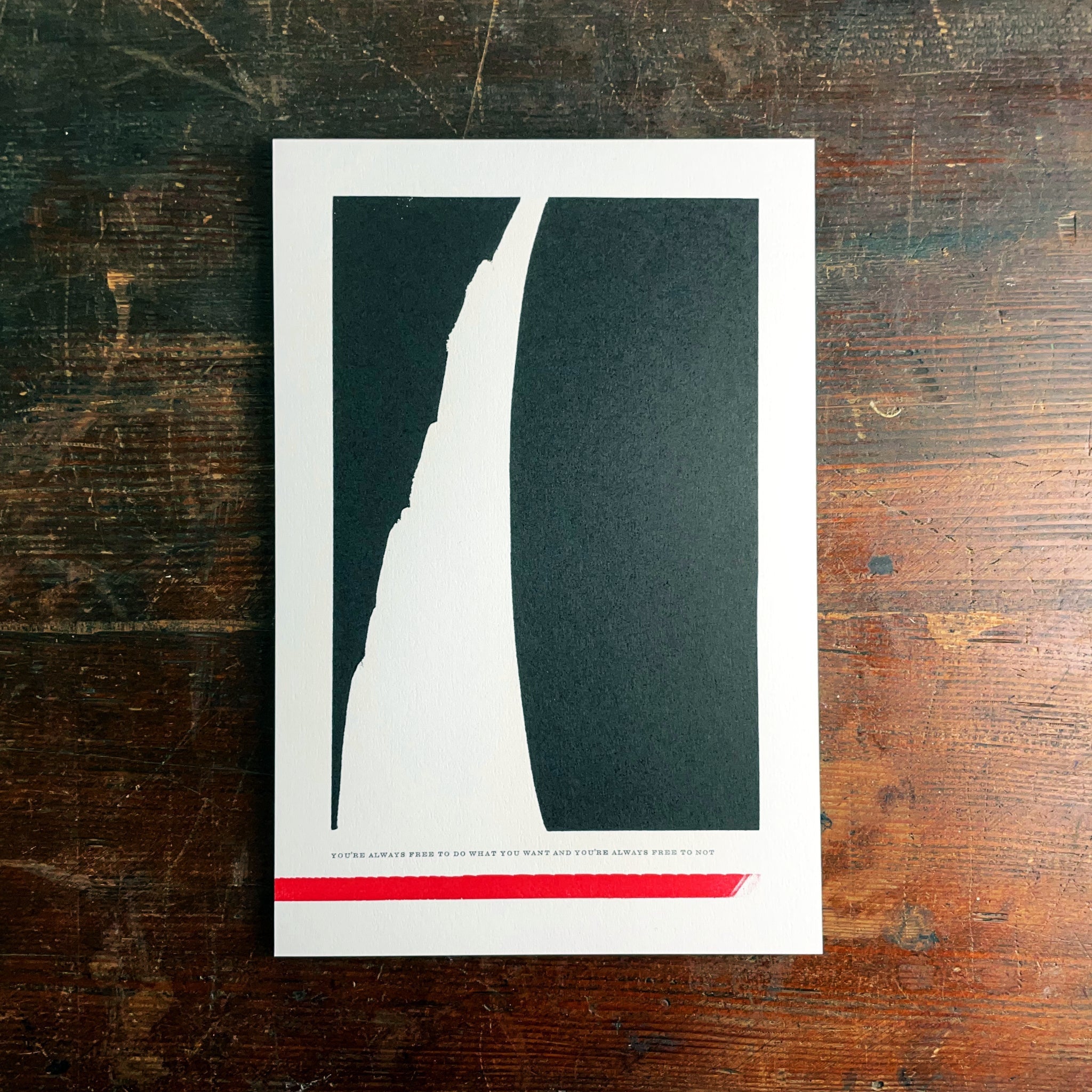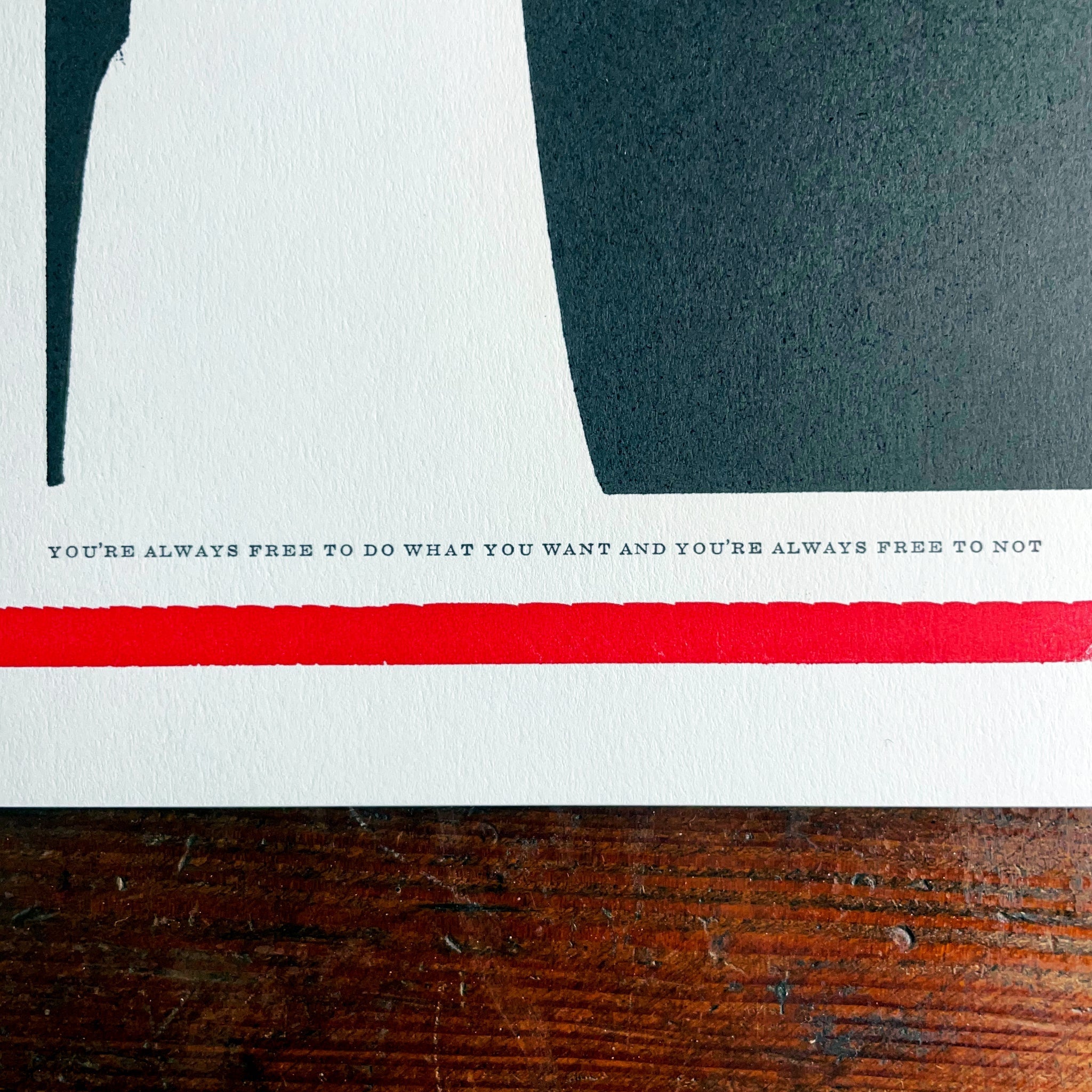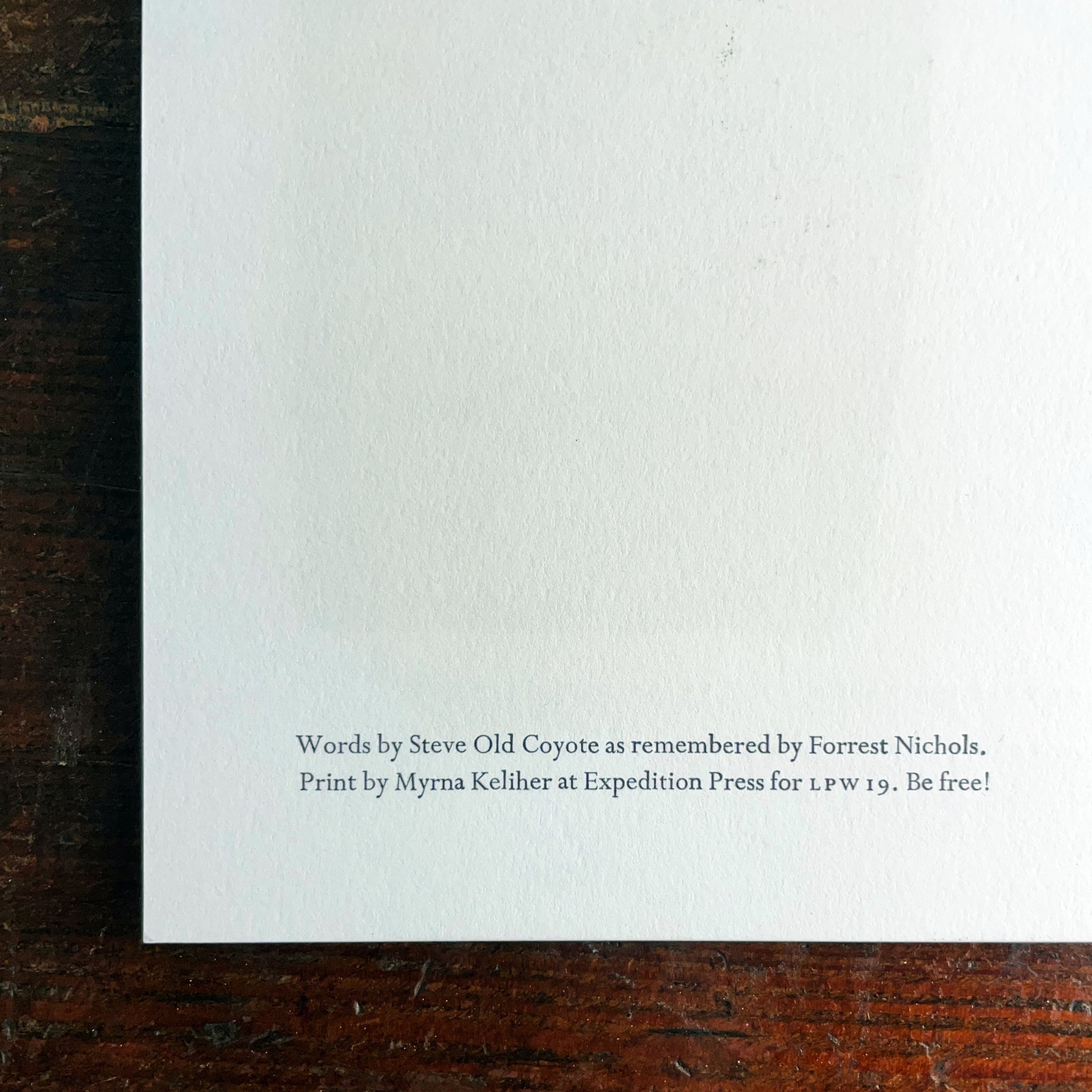 Original letterpress print
6.25x9.5 inches

Printed on a 1901 Golding Jobber press from handset type, a linocut, and a scrap of wood type. 2 inks / 4 passes. Credit on reverse.
Words by Steve Old Coyote as remembered by Forrest Nichols. Printed for LPW19, this edition has a new red element added four years later.