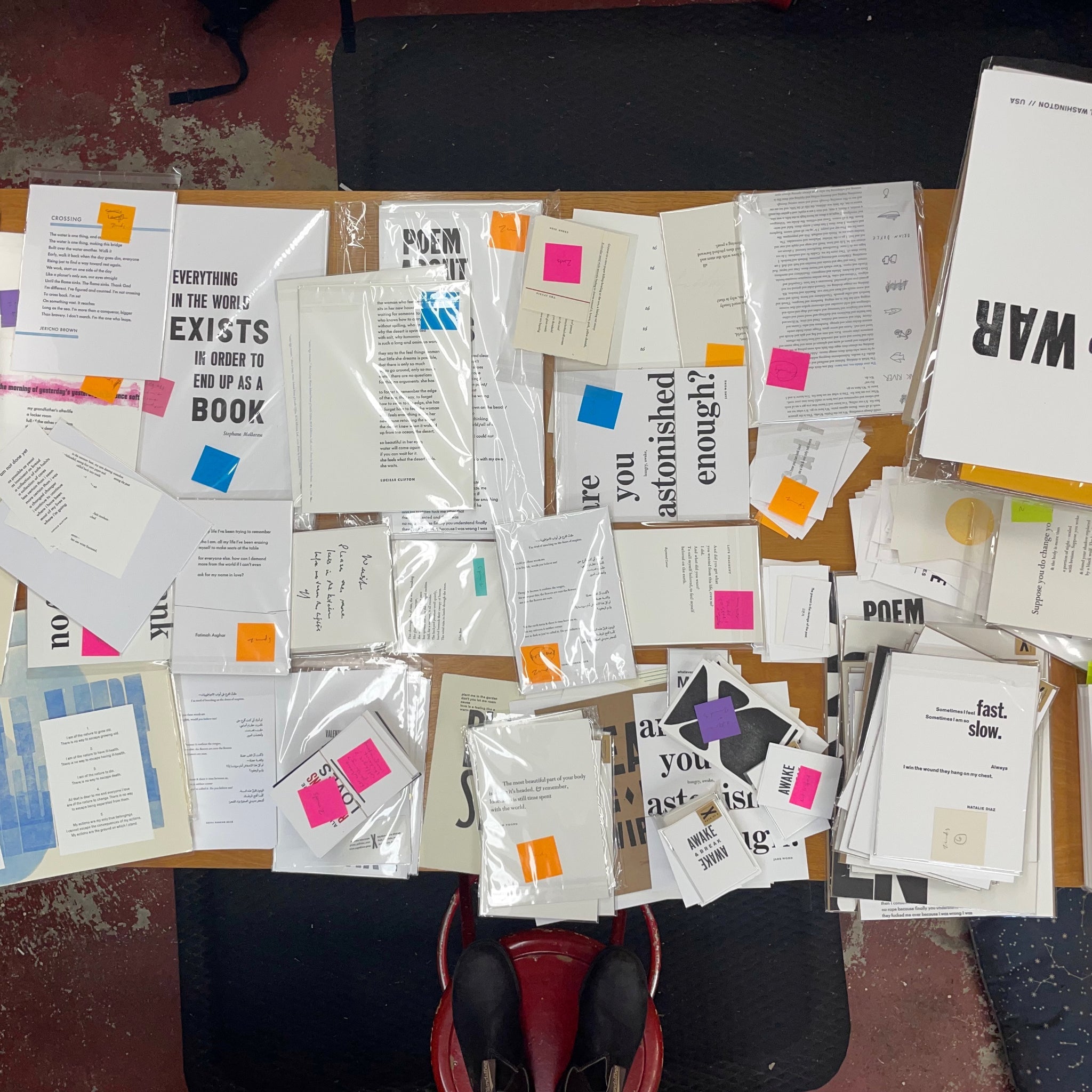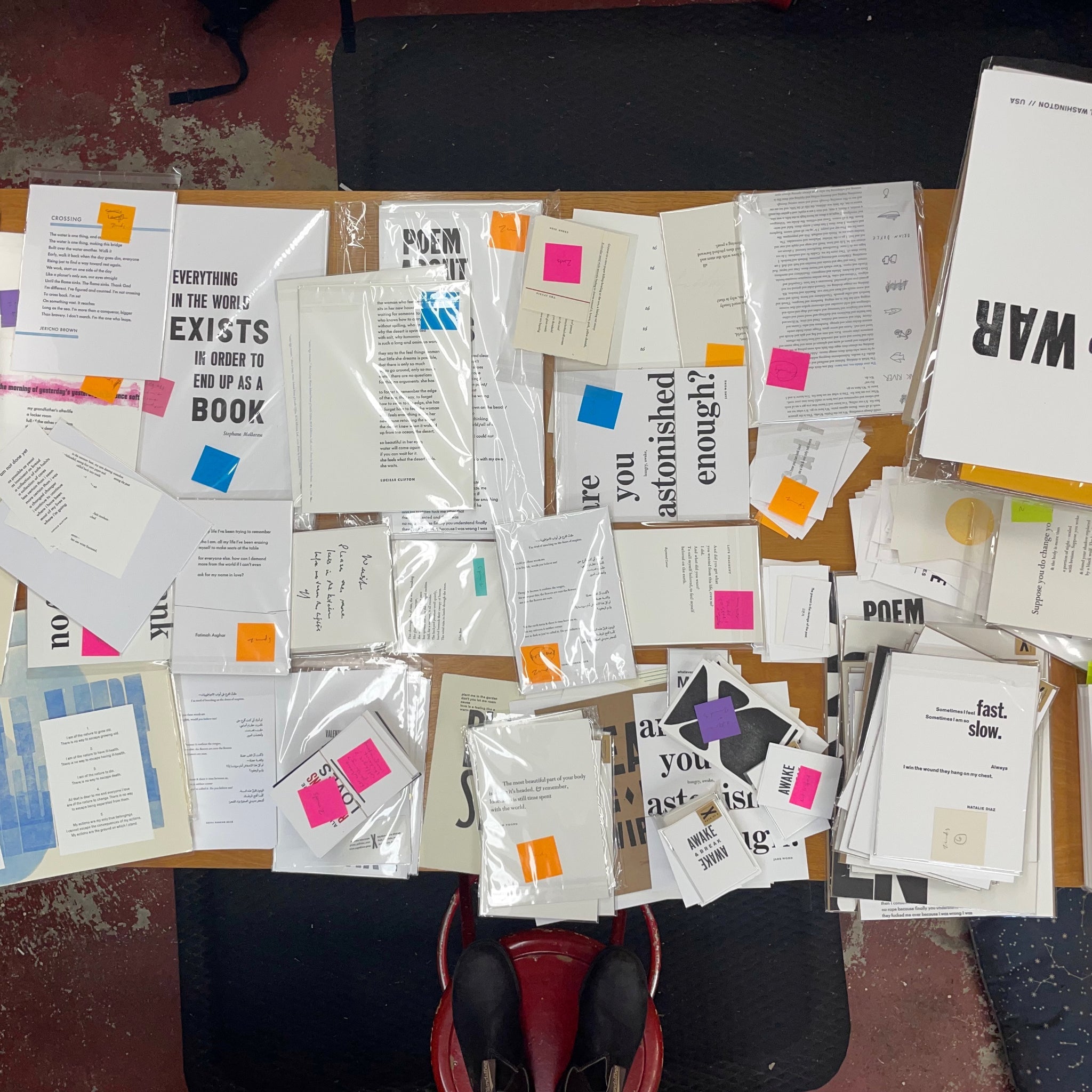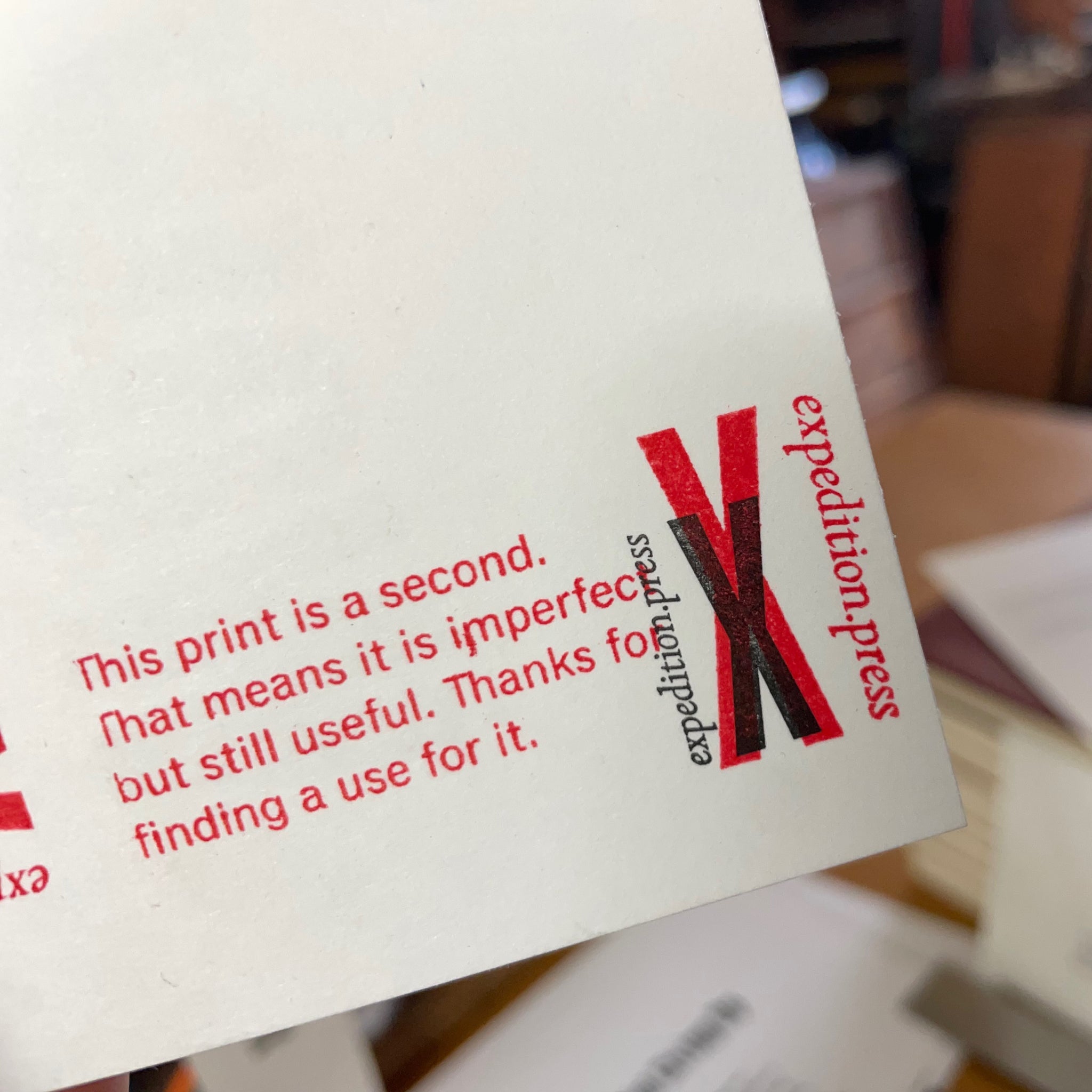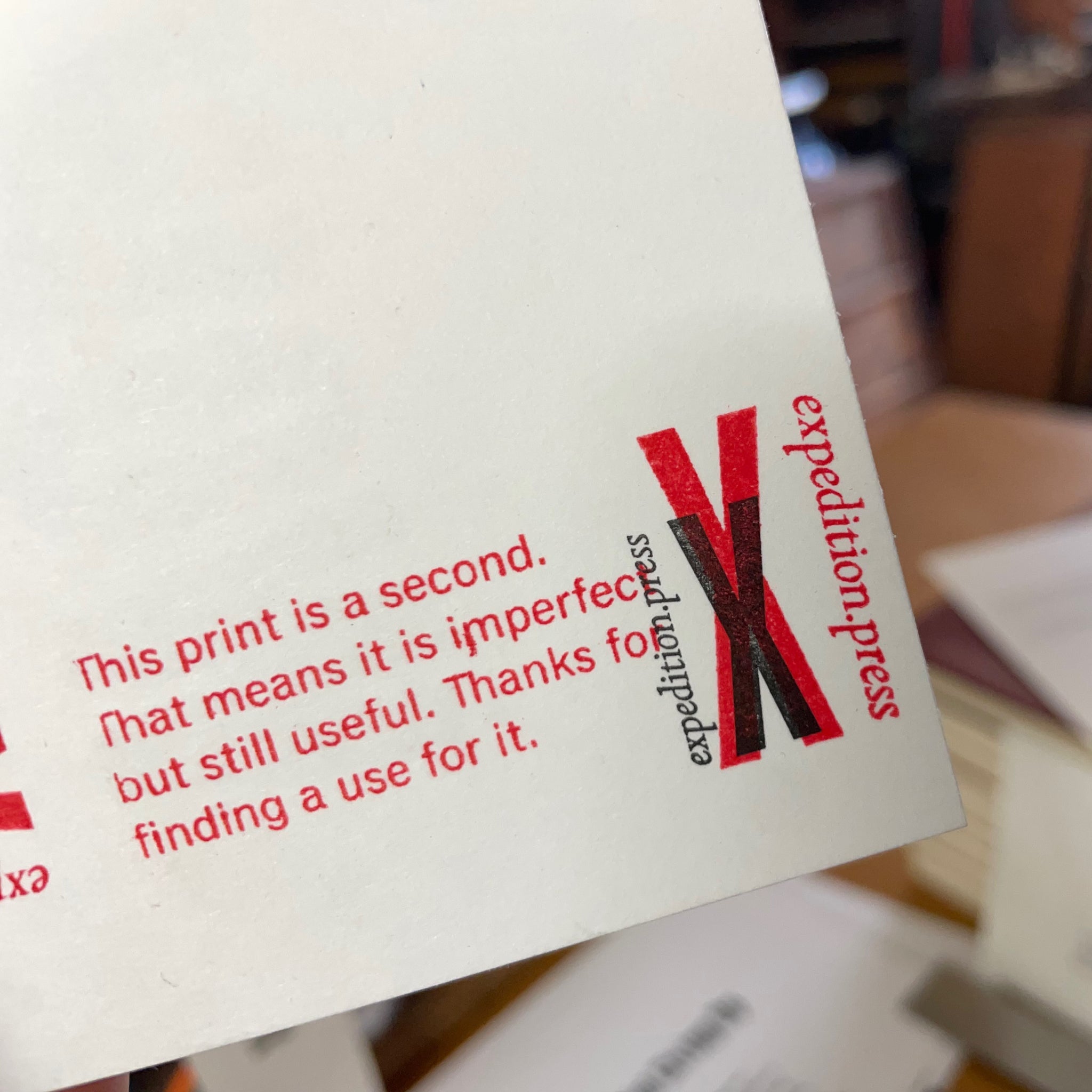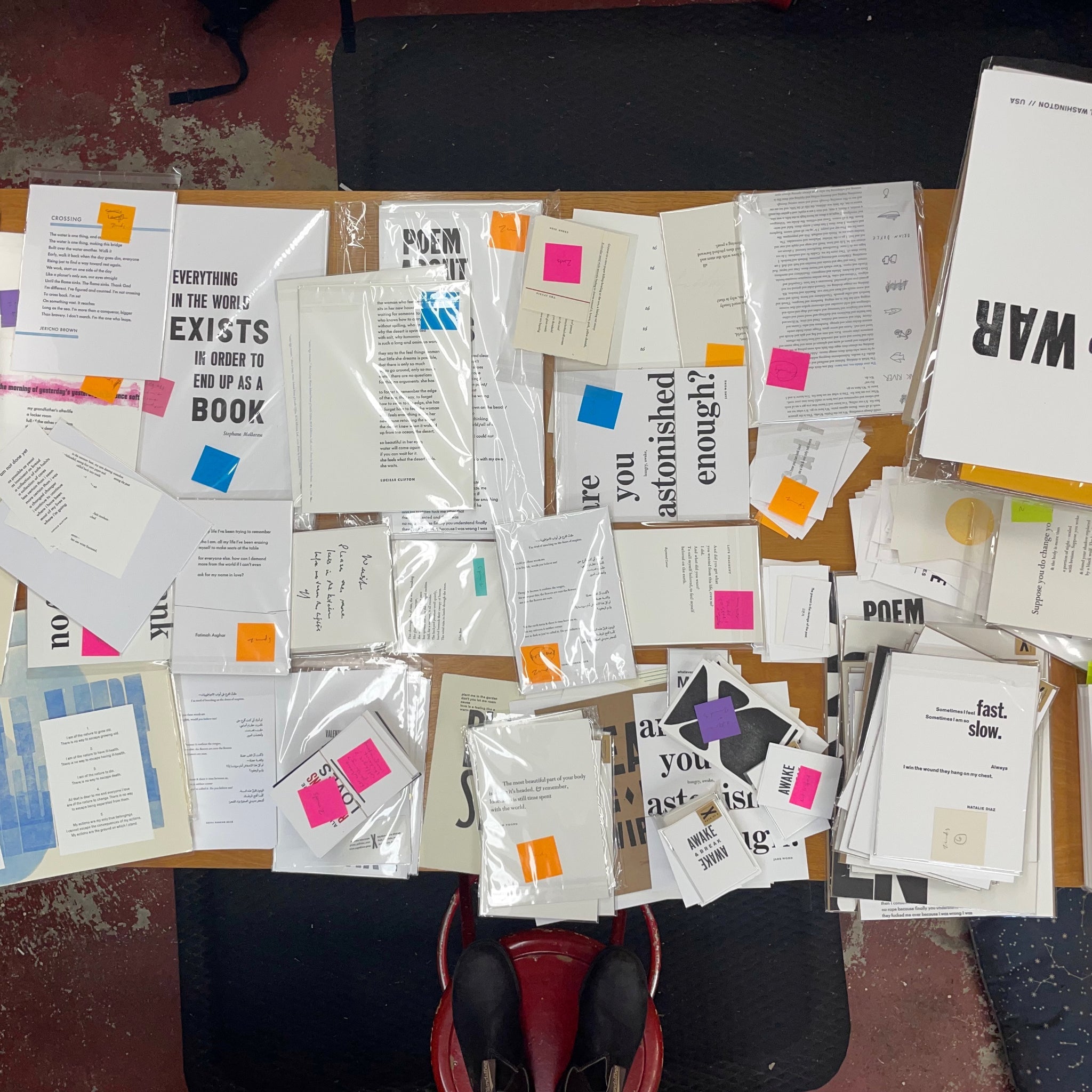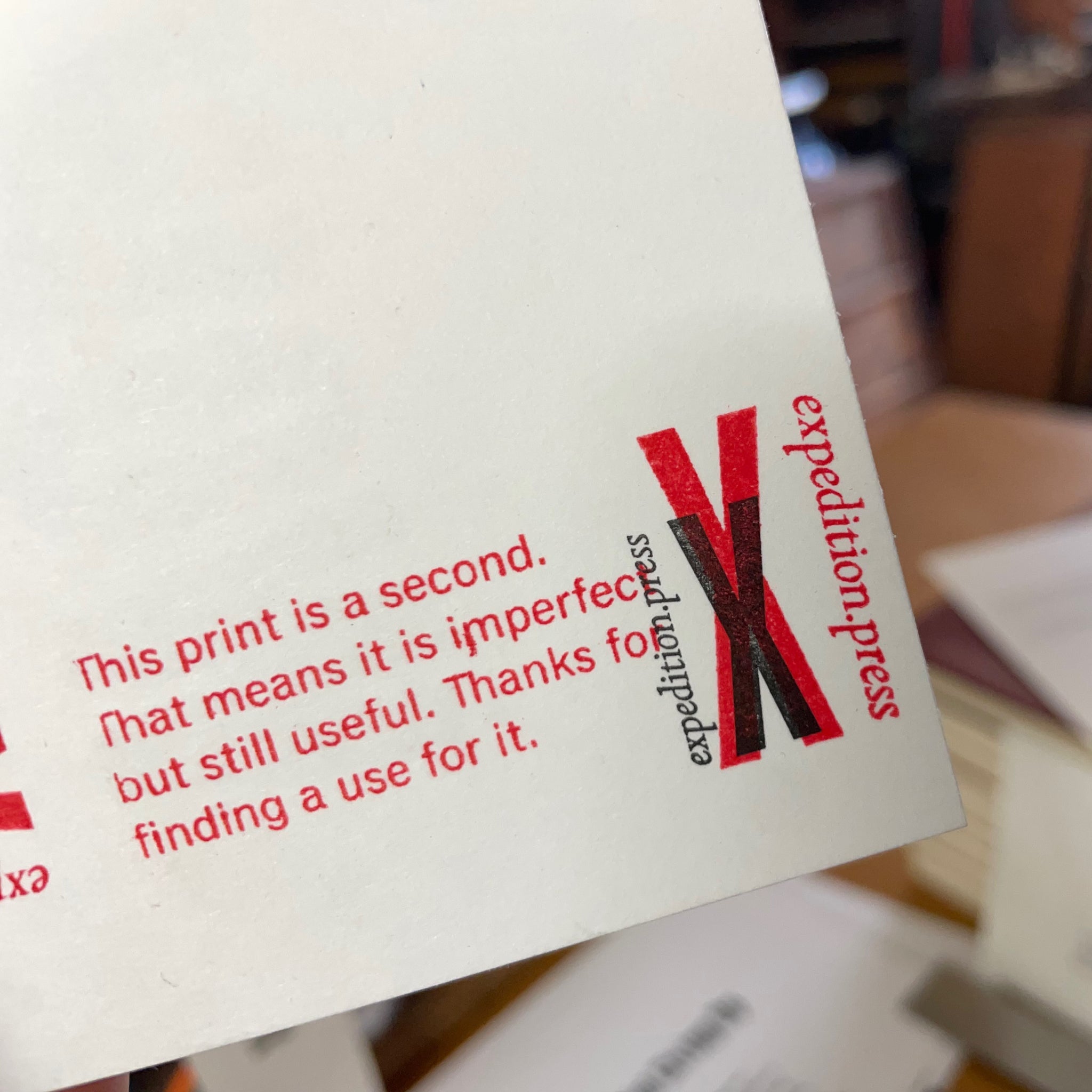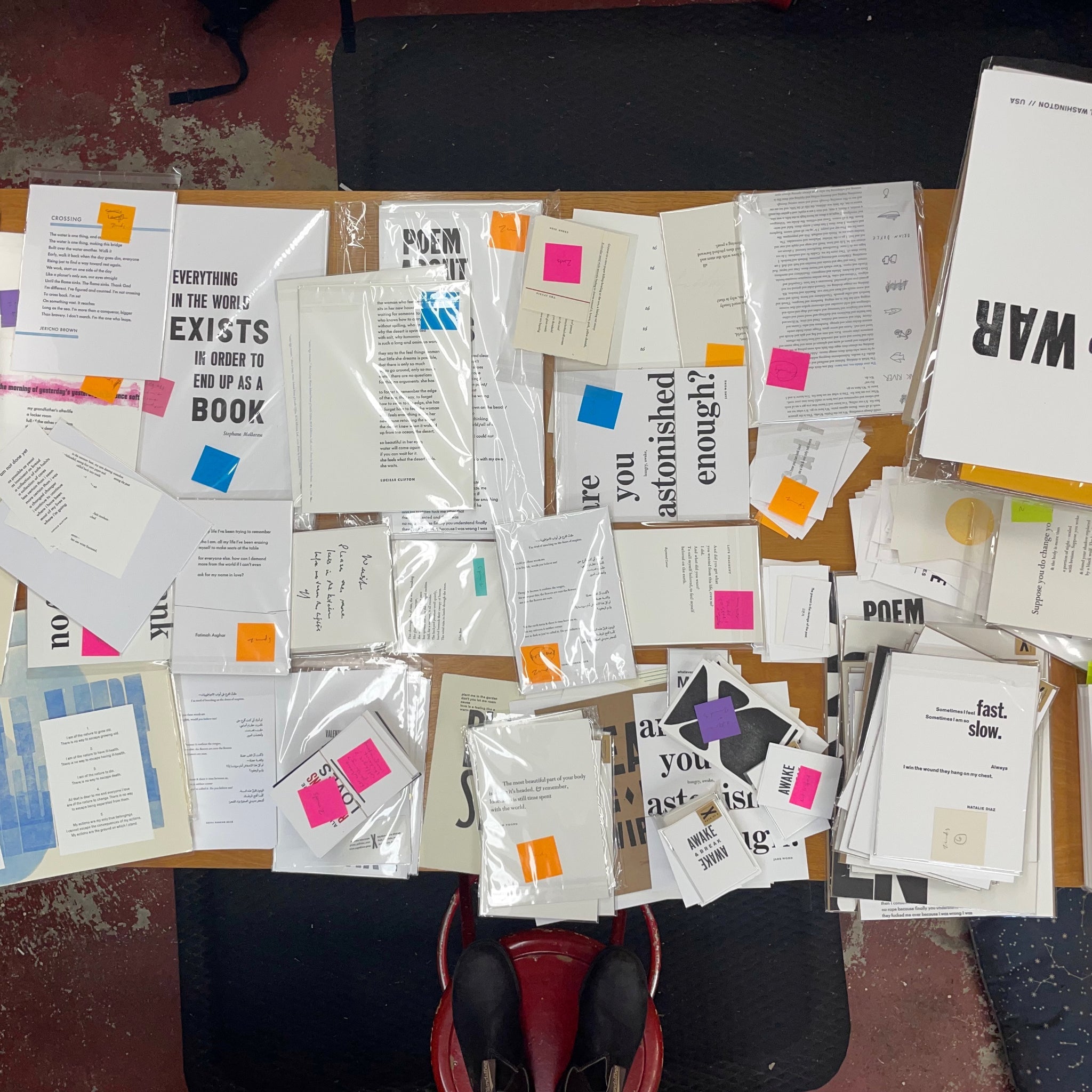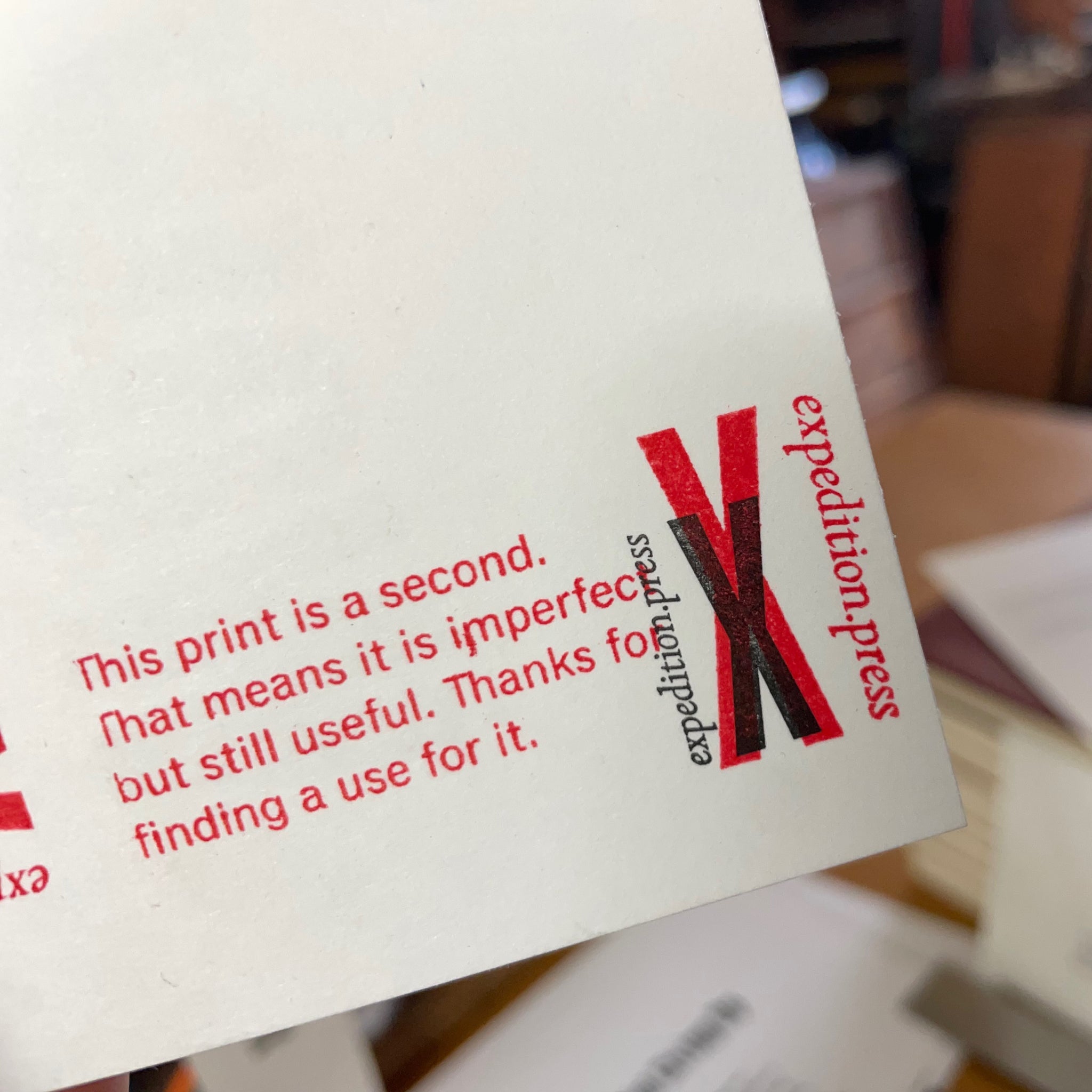 Surprise stacks of imperfect prints — unpackaged and ready to use.
Could be a ding on the corner, a stray spot or darker fiber in the paper, a slight misalignment between press runs, an over- or under-inked few letters... in short, these seconds didn't pass muster but were too good to toss.
On offer in surprise packs that you can pin up, cut apart, gift on, use for bookmarks... no need to be precious with them. We'd rather you used them then have them end up in the recycle bin due to our high standards.
Speaking of, most of these imperfections are slight — what's glaring to our eyes may go undetected to yours. Major smudges and/or anything that inhibits legibility does go to recycle, though first we reuse for proofs as much as possible.