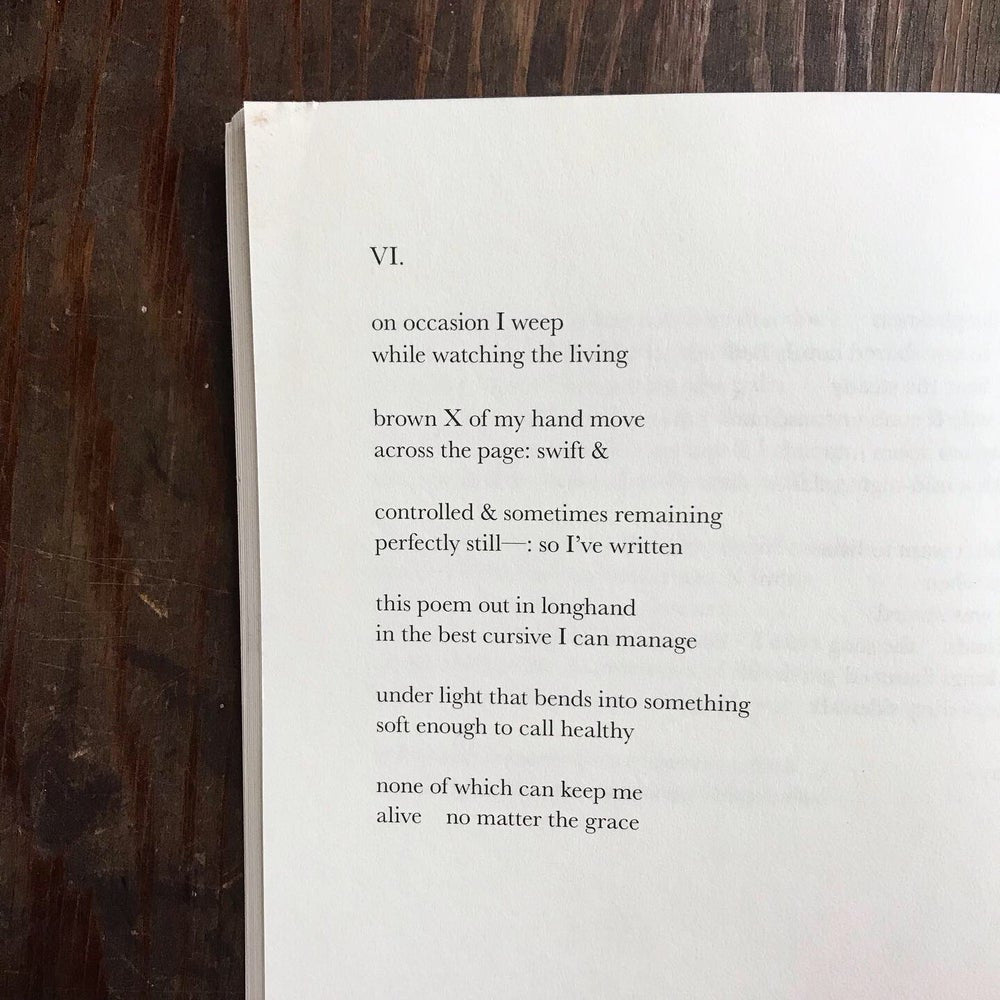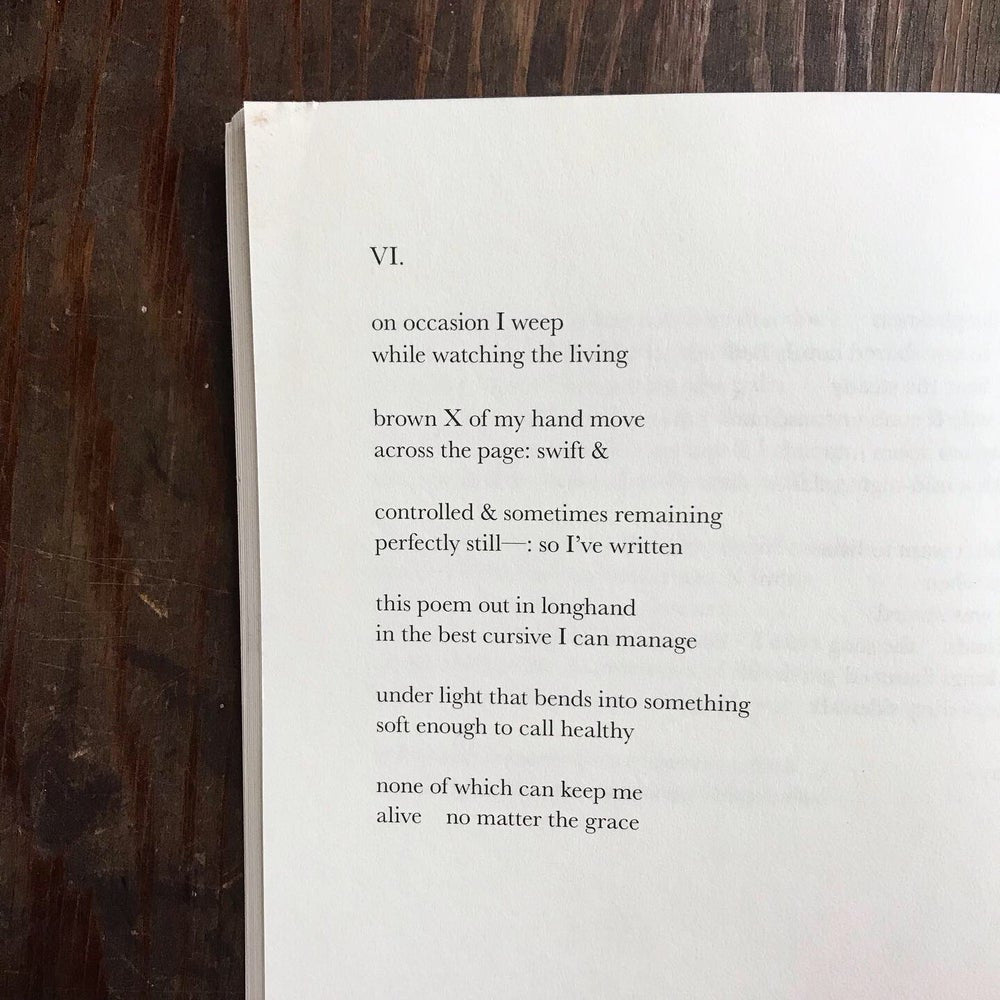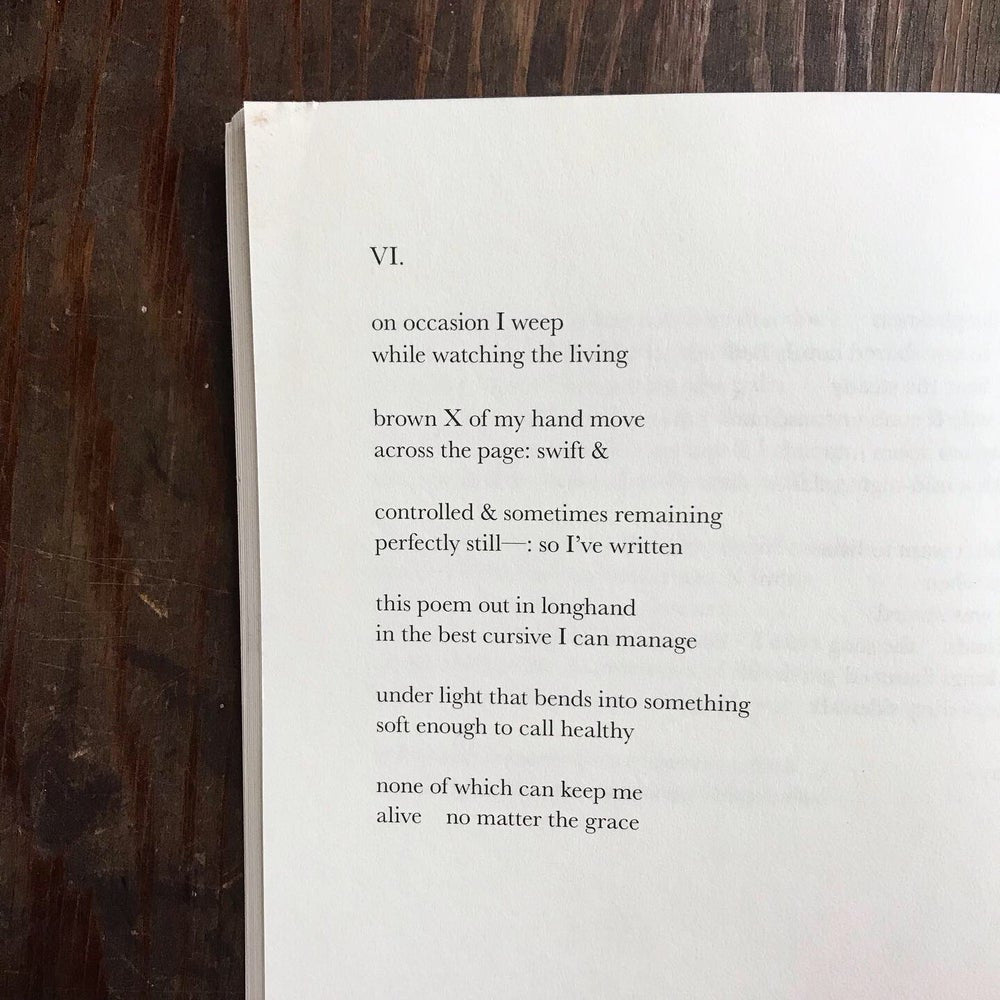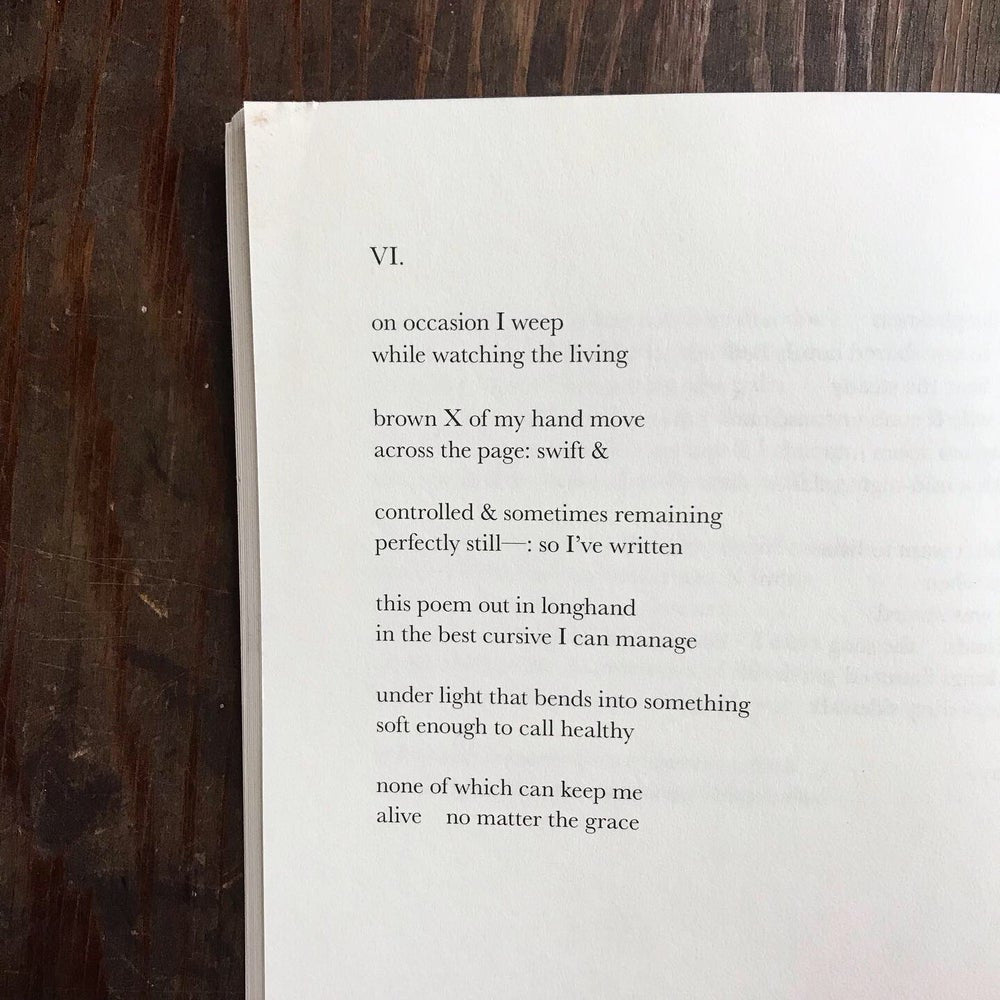 Self-Portrait as a Dead Black Boy
Original letterpress print
8x10 inches
1st ed., 200 copies


Printed on a 1901 Golding Jobber press from handset type and a plate of the author's handwriting. 1 ink / 2 passes on Neenah Environment paper. Type is Perpetua. Credit on reverse. 2019.

"Self-Portrait as a Dead Black Boy, IV" by Geffrey Davis, from Night Angler, BOA Editions Ltd. Copyright 2018 Geffrey Davis.
In agreement with Geffrey and BOA, 50% of the sales from this print are donated to Black Lives Matter; 25% go to the author (Geffrey); and 25% stay with Expedition Press.