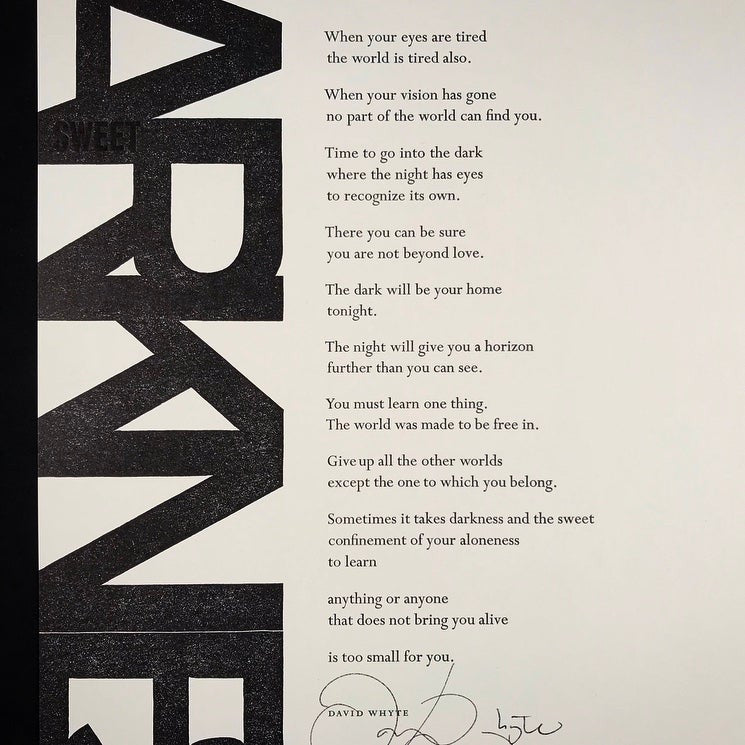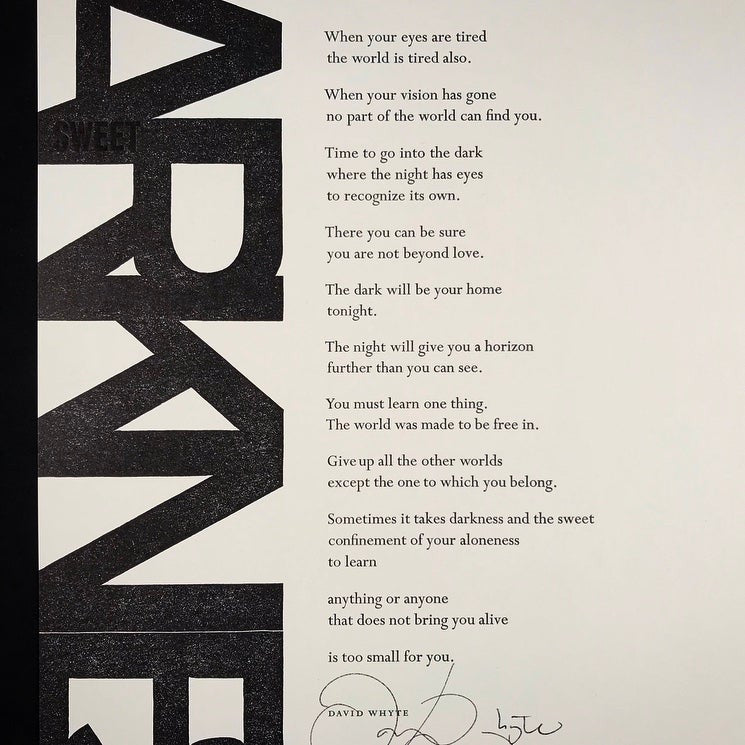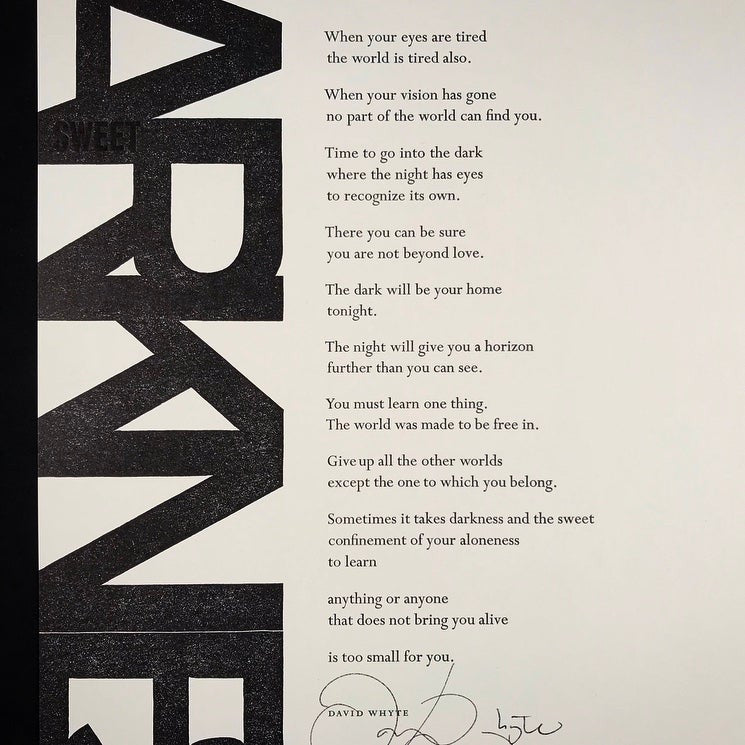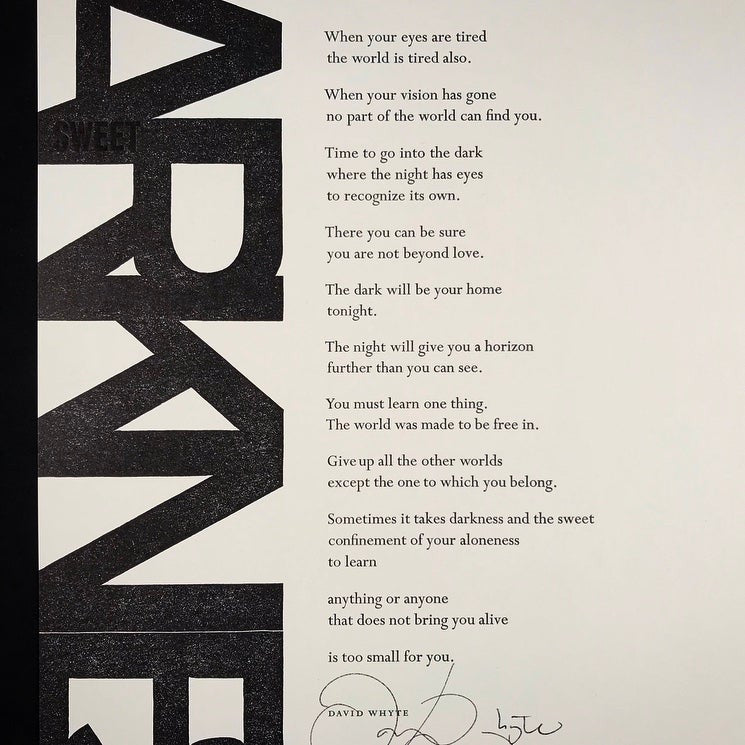 Original letterpress print
11x17 inches
Signed by the author
Printed on a 1906 Colt's Armory press from handset type and a linocut. 2 inks / 3 passes on Mohawk Superfine paper. Type is Perpetua and Venus Bold Cond. Credit on reverse. 2019.
"Sweet Darkness" by David Whyte, The House of Belonging, Many Rivers Press. Copyright 1997 David Whyte.
Also by David Whyte: Bright Home.